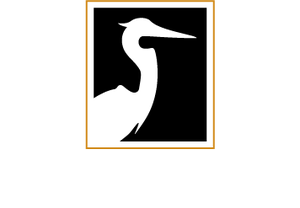 Inspired by the Setting, Captivated by the Lifestyle
Heron Springs Apartments Welcomes You!
Heron Springs is a retreat for active professionals who want it all: desirable amenities, an array of living space options with convenient features and close proximity to the very best of Northeast Ohio's favorite places to eat, shop and play. Kick back and embrace the ease and comfort of our "Yes I Can" service, the pledge of every staff member.
New Amenities Coming Soon!
Starting in 2021 look for new community features and amenities for all residents to enjoy.
Features & Amenities
For outdoor enthusiasts Heron Springs is minutes from world-class hiking or for those that love to be at the center of entertainment, perfectly situated to some of the regions best restaurants, sporting events, and concerts.
Mission Statement
To be recognized as a distinguished apartment community designed and staffed to offer its residents a well-deserved, comfortable and convenient way of life. On behalf of the Heron Springs Management Team, our goal is to provide our residents with superior year round concierge service, a resort life style and a friendly "Yes I Can" service attitude.
We truly enjoy living at Heron Springs. The events are great! We especially like the coffee in the clubhouse and Wake-Up Wednesday with different treats on the way to work. The staff are friendly and helpful.

-P. H.
I've never lived at an apartment complex that is ALL about the people who live there like this place is. Every employee is top-notch.

-T. J.
Great location, close to everything! We also like that Heron Springs is pet friendly and they have a huge dog park with equipment for my dog to play on.

-B. D.
Everyone is very nice and friendly. The staff is fantastic. I love living here - it's very peaceful.

-L. S.
This place is just beautiful, my wife and I always love coming home to this cozy complex. There is a real sense of community here! Everyone is friendly and goes out of their way to say hello - including the staff!

-J. C.
I sold my home and moved here with no regrets! I am so happy that I could bring Murphy; my four-legged fur-baby since she is part of my family! I don't have to cut grass or shovel snow anymore and I am close to my family still. A win, win, win for me!

-A. D.